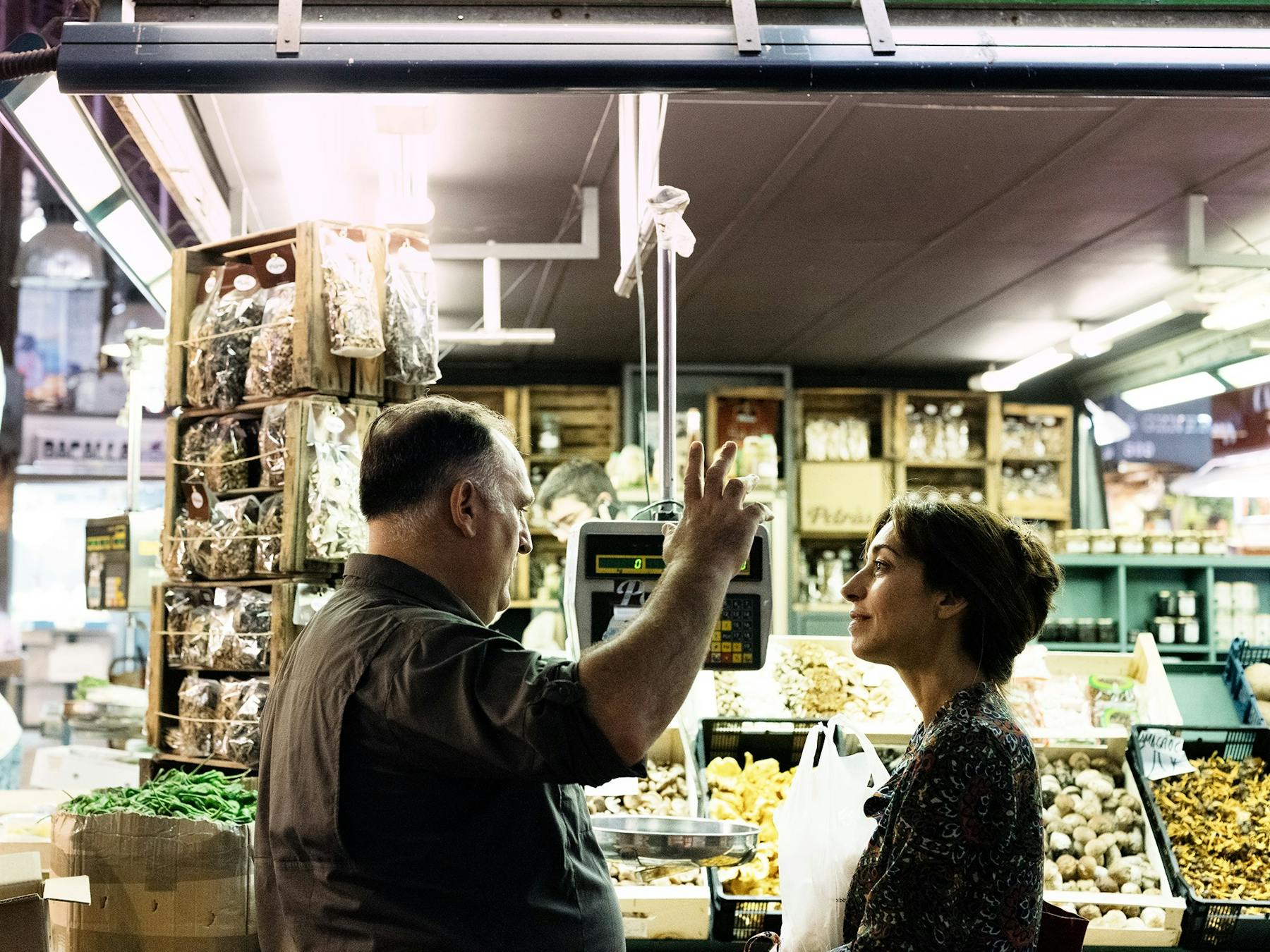 What is Mercado Little Spain?
Mercado Little Spain is a celebration of all things España. It is an all-day dining and market destination featuring a wide array of delicious food and drink from all corners of Spain. Explore the rest of the website to learn more, or just come visit!
What is a mercado?
Mercado is Spanish for 'Market,' but the mercados of Spain are so much more: they are farm stands, wine shops, grocery stores, restaurants, bars, and beyond, all under one roof. Mercados are a cornerstone of neighborhoods and cities throughout the country, from the iconic La Boqueria in Barcelona and Mercado de la Paz in Madrid to the dozens of neighborhood mercados in smaller towns throughout the country. They provide a space for shopping, drinking, and eating, from dawn until late at night.
Where can I find you?
Mercado Little Spain is located at 501 W 30th Street, at the base of 10 Hudson Yards, underneath the High Line. If you see the Vessel, you're almost here!
Where do I make reservations?
Reservations are available through Resy for Mar and Leña and Spanish Diner– ¡hasta pronto!
How do the Mercado's kiosks work?
Like at many mercados en españa, each kiosk has its own specialty – Sweets, Cheeses, Paella, y más. Gather your perfect picnic – a little jamón here, a glass of vino there – and grab a seat with family and friends in one of the Plazas, or for a true Spanish experience, stand at one of the high tops! Pasteles & Helados have their own seating, but beyond that, find a place to settle in and ¡comer bien!
If you're interested in a seat at La Barra, it's first come, first served, so go and chat with the host – but we promise it's worth the wait!
Can I bring ingredients and other pieces of Mercado Little Spain home with me?
¡Sí, tu puedes! There are many options for bringing home the Mercado Little Spain experience. Find meats at Leña's butcher; fresh seafood at Mar; dry goods, cookware, and gifts at Colmado; books, postcards, and souvenirs at Kiosko; and fresh flowers from Flores.
Are the restaurants vegetarian-friendly? Do you have allergy menus?
¡Por supuesto! All of our restaurants have many options suitable for vegetarians and vegans, as do most of our kiosks. Check out Frutas & Verduras for gazpachos and other soups and salads; Paellas al Plato for mixed vegetable paellas; Cocas for flatbreads with grilled eggplant, peppers, and onions; Bravas for the iconic spicy fried potatoes; y mucho más!
And each of the restaurants has detailed allergy menus with allergen information – but if you're ever concerned about a dish, just ask!
Can I book a private fiesta for my family, friends, and colleagues?
Yes you can! We have multiple spaces available to rent for groups – reach out to us here and we'll make sure you get the best of Spanish hospitality. We look forward to hosting you!
Is Mercado Little Spain friendly for familias?
Everyone is welcome to Mercado Little Spain! Kids will have fun exploring the kiosks and choosing what they want to try, and we serve many kid-friendly dishes (churros and hot chocolate, anyone?)
If I'm sitting in Leña, Mar, or Spanish Diner, can I order something from one of the other restaurants or kiosks?
Each of the restaurants serves exclusively from its own menu, but if you want to try an assortment of tapas from the various kiosks, there is ample seating around the Mercado – go on your own Spanish-style tapas crawl!
I want to work for you! How can I get a trabajo?
Maravilloso – we are happy to hear that! Visit this page for information about jobs at Mercado Little Spain. ¡Buena suerte!