An Iberian take on the classic American all-day restaurant, Spanish Diner features larger portions of Spanish favorites in a casual, high-energy vaulted space set right under the High Line. Dishes like gambas al ajillo, croquetas de pollo, gazpacho, and patatas bravas are all on the menu, along with a focus on regional specialties like fabada asturiana and cocido madrileño. Egg dishes are a specialty: José's love of eggs is highlighted with classics like the iconic tortilla española, huevos estrellados, and huevos revueltos. Sandwiches are on offer too, from the narrow flautas to grilled bikinis to open-faced bocadillos.
Spanish Diner also offers a spacious bar area perfect for after-work libations.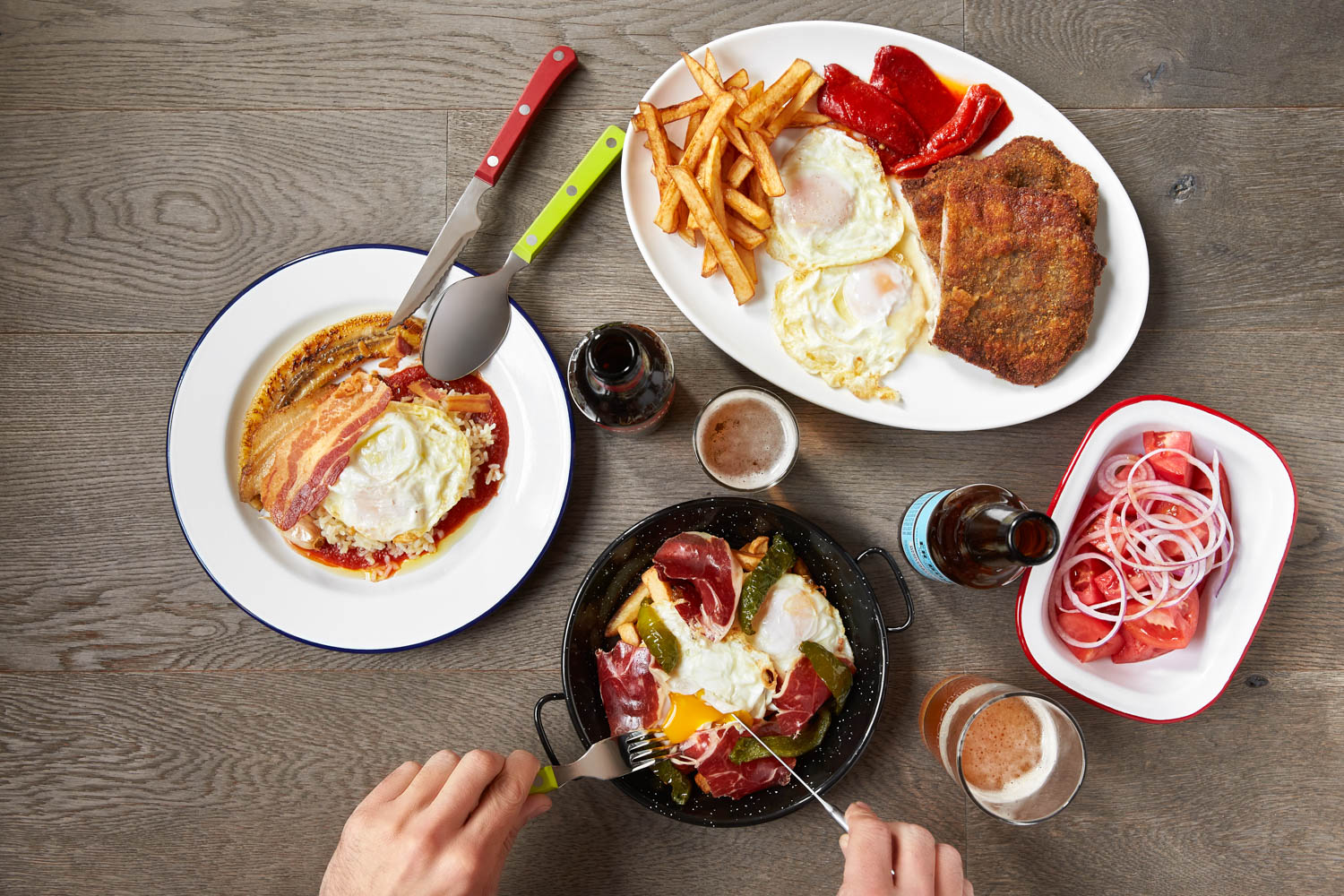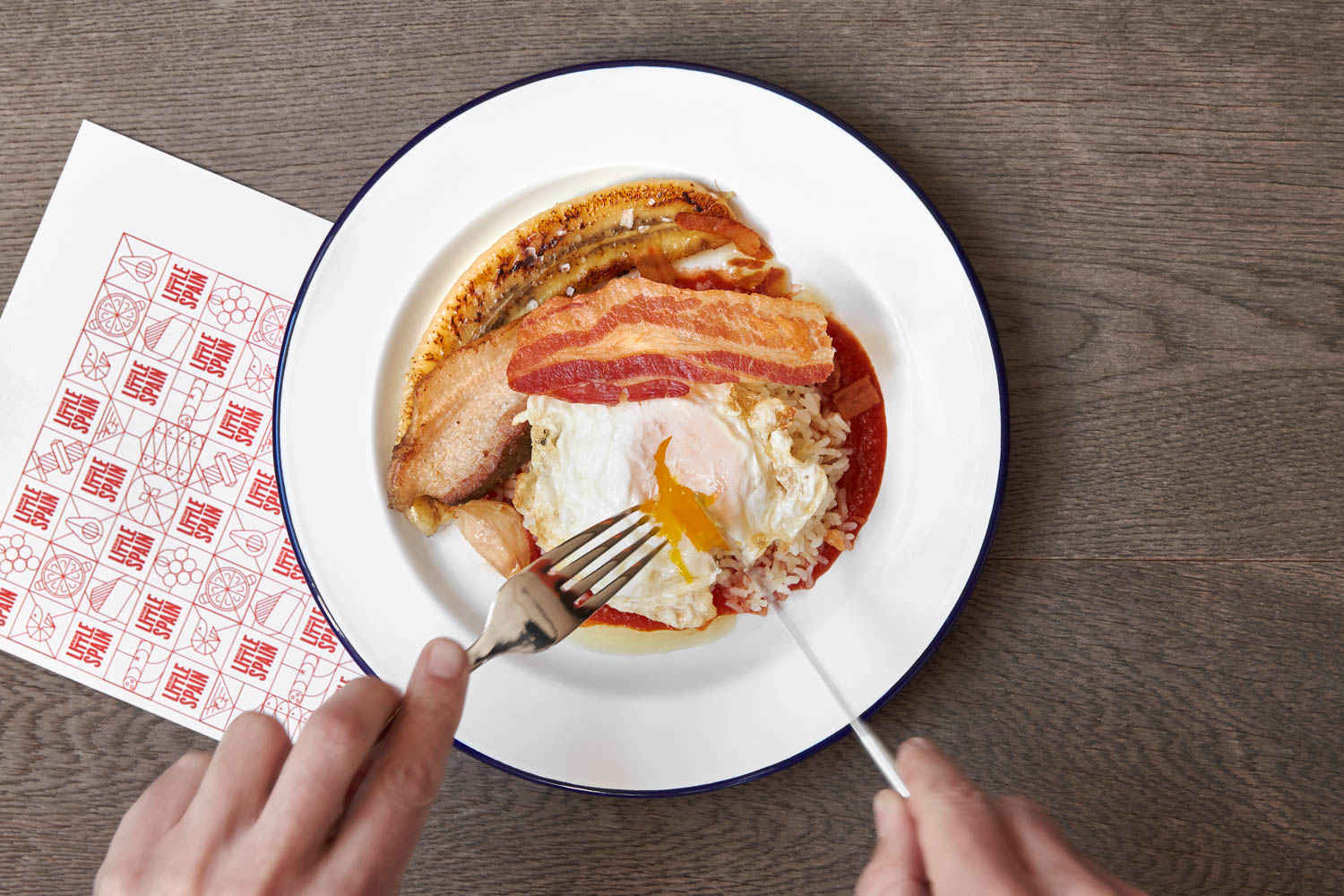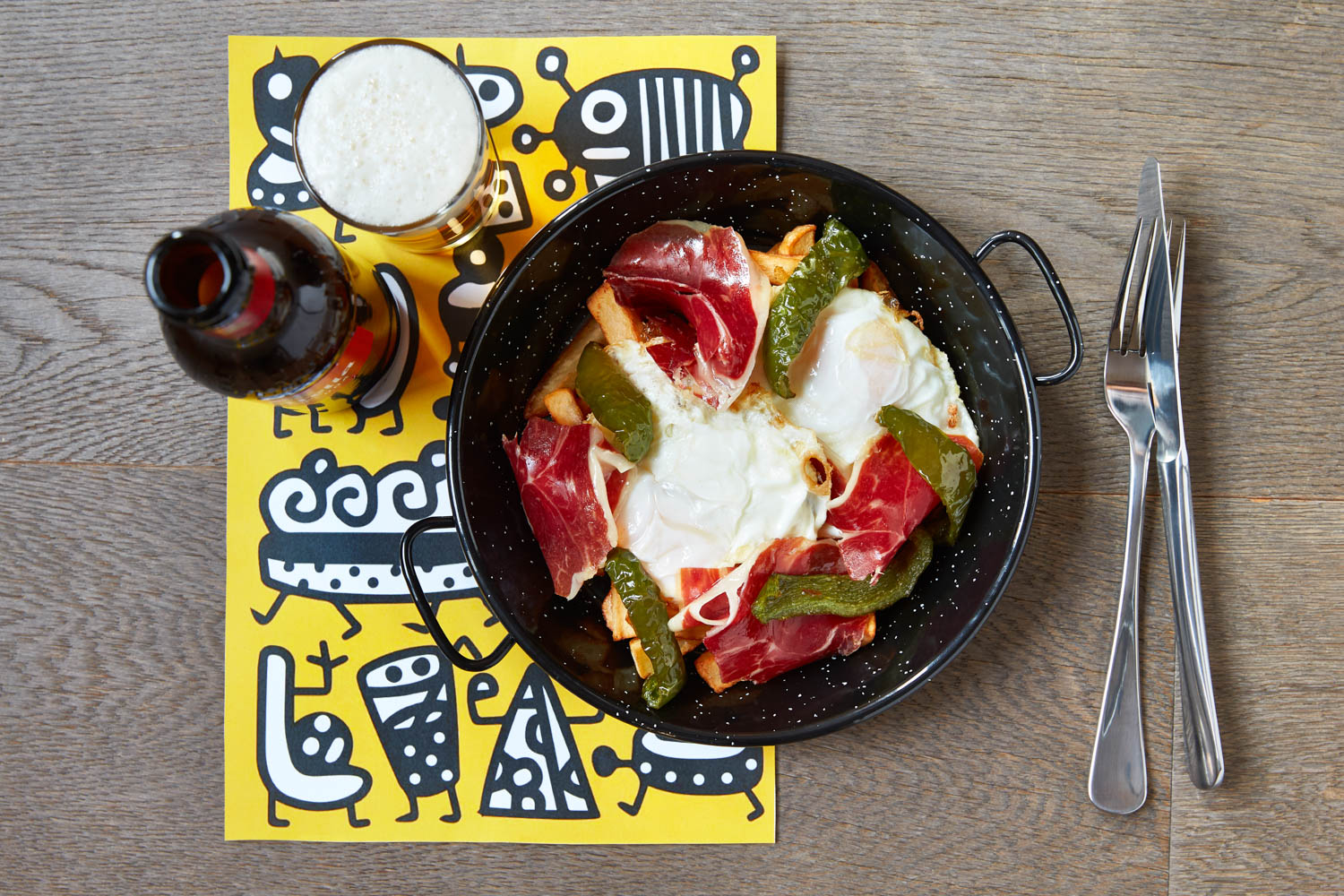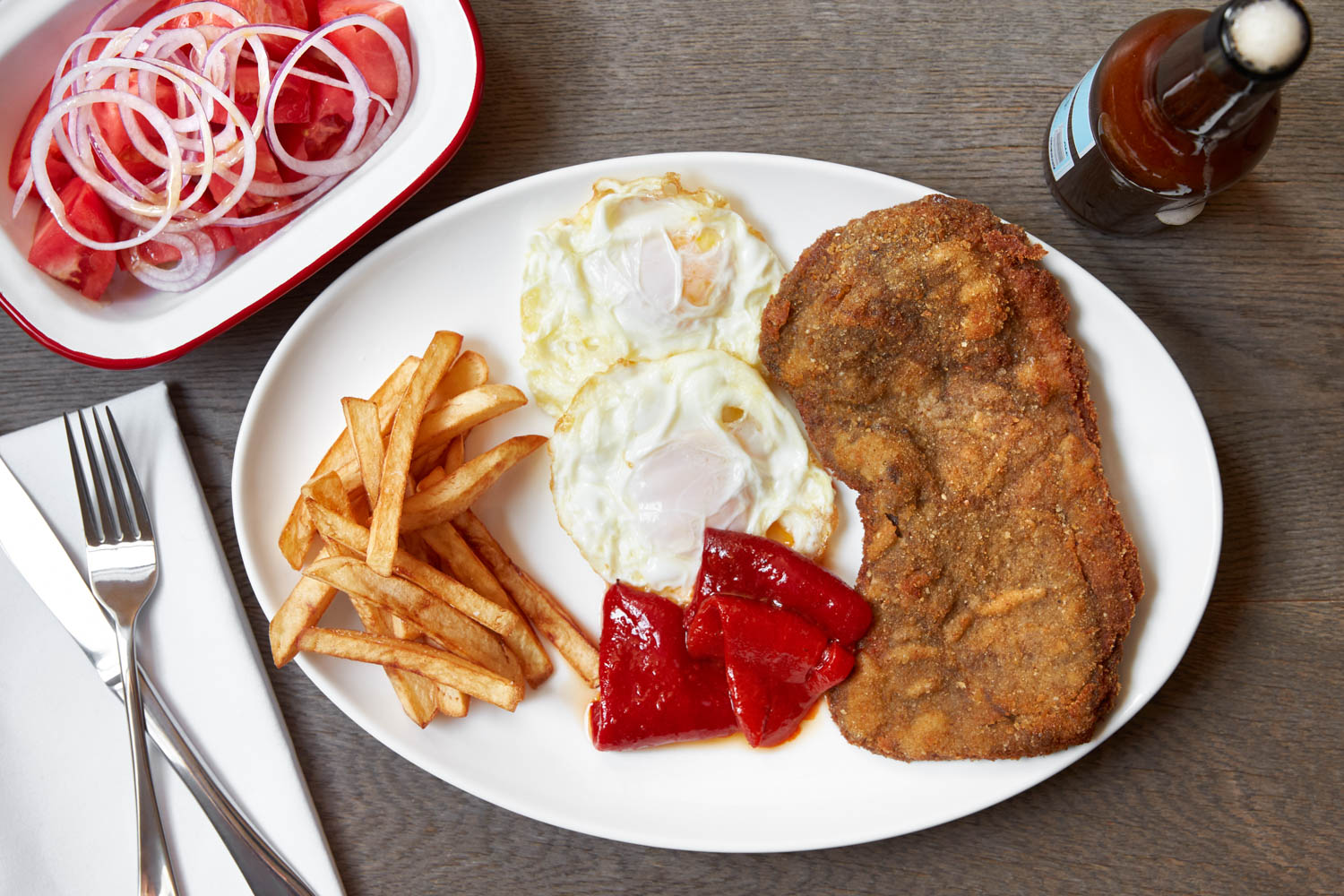 SPANISH DINER

WILL OPEN IN THE COMING WEEKS.
¡GRACIAS Y HASTA PRONTO!
SPANISH DINER WILL BEGIN ACCEPTING RESERVATIONS FOR PRIVATE EVENTS SOON!
CONTACT US TO LEARN MORE
More Info